CRM software (customer relationship management software), sometimes referred to as sales force automation (SFA) software, helps to track businesses and manage customer interactions in a single system of record. A CRM will record interactions between a business, its prospects, and its existing customers. It will also ease those interactions by placing all relevant customer data including contact information, history, and transaction summaries.
While searching for the best CRM software, there are multiple factors that need to be considered, including how much it costs and whether it has all of the features and tools your company needs. With so many options on the market, we need to spend time in researching and analyzing the different software to determine which is best for various types of businesses. We came to our conclusions after looking at a number of factors, such as how much each CRM costs, how simple it is to use, and how well it integrates with other popular programs. You can read more below about our recommendations, as well as what you should be thinking about when choosing CRM software.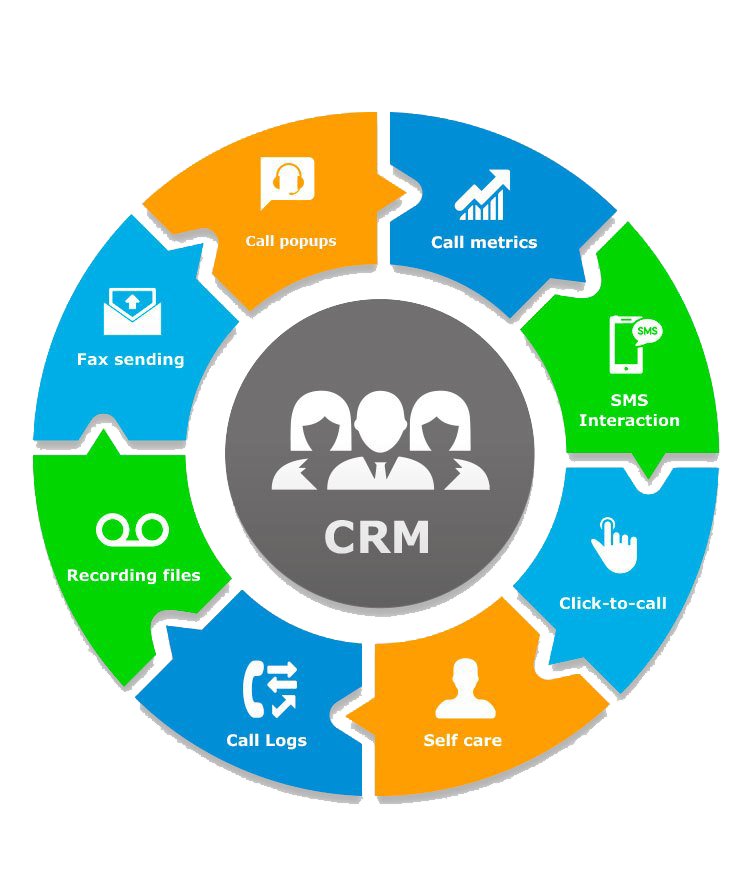 List of Some Best CRM Software
Keap offers a wide range of features to help small businesses for there organize their contact data so that they will deliver great service. Through its plethora of marketing tools, Keap's platform keeps your customer information organized and your sales team's daily work in one place. This creates a less cumbersome and repetitive experience for users, allowing more time for you and your team to move through sales tasks seamlessly. Keap's all-in-one sales and marketing software are designed to be easy to use for entrepreneurs and startups.
Zoho CRM is easy to implement, intuitive to use, and inexpensive to adopt, Zoho CRM offers users lots of functionality at a competitive price point. While the customization options aren't as extensive as those of some other CRMs we reviewed, there are still many ways to tailor Zoho to meet your needs. Like Zoho's other business apps, its CRM module feels modern, clean, and immediately intuitive. Zoho also offers a bevy of click-to-install extensions through the Zoho Marketplace, and the easy adoption process makes it possible for businesses to build out a custom CRM solution without a developer.
FreshWorks CRM is a customer relationship management software solution by Freshworks that makes it easy for all types and sizes of businesses to attract, manage, close and nurture their leads. With an intuitive user interface and an expansive feature set, including built-in phone and email, artificial intelligence-based lead scoring, visual deal pipelines, intelligent workflow automation, and customizable visual reports and dashboards, FreshWorks CRM gives businesses everything they need to manage their sales without having to juggle multiple tools. The software includes several valuable features, including built-in phone and email service, artificial intelligence-based lead scoring, intelligent workflow automation, customized visual reports and dashboard, and a visual deal pipeline.
Less Annoying CRM takes the complexity and expenses out of adopting a customer relationship management solution. Less Annoying CRM doesn't have all the features competing CRMs have, but it simplifies the implementation process: You can expect to have the system up and running in hours. Anyone interested in Less Annoying CRM can check out a software demo and screenshots online without filling out a form or submitting a request. It's an approachable small business tool that can handle all of your needs from a sales and CRM standpoint, plus it's easy to implement, whether you have experience using CRM solutions or not.
HubSpot offers independent contractors and owners of tiny businesses an easy entry into the world of CRM solutions. The free version of HubSpot may offer enough functionality to improve processes and organization at zero cost. It offers users a wealth of training resources in its online library, including learning guides, invoice template generators, email signature generators, and marketing plan template generators. Motivated users have great options without the need to spend money on development and training.
Salesforce is an all-in-one, cloud-based solution that has everything you need in CRM software. Although this software is typically associated with larger businesses and enterprises, Salesforce's small business edition lets you take advantage of the product's robust set of CRM tools and resources at an SMB-friendly price. Part of Salesforce Small Business Solutions, the platform is very easy to use and includes key features like lead generation, contact and opportunity management, sales forecasting, and workflow automation. While small businesses can take advantage of the lower-priced tiers, the plans and features of the Salesforce system are suited for larger businesses.
Read More….